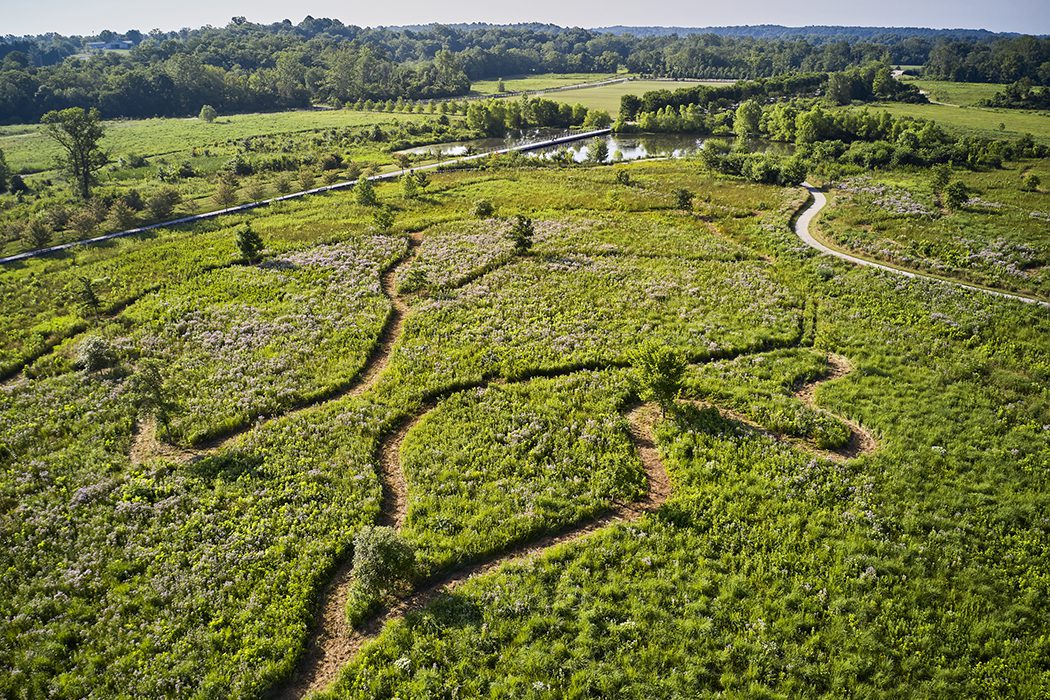 Updated January 4, 2022
As we close out another year at The Parklands of Floyds Fork, we have much to celebrate. In 2021, our four parks experienced more than 3.7 million visits. We were named Louisville's Top Tourist Attraction by Louisville Business First and winner of Best Park in the Courier-Journal's 2021 Best of the Best Community Choice Awards. This fall, our Education Specialist Erin Kinnetz received the 2021 Rising Star Award from the Kentucky Association for Environmental Education for her work leading and supporting programs through The Parklands Outdoor Classroom. And, most recently, we were honored to be featured alongside Olmsted's great parks in Garden Club of America's quarterly publication, Bulletin, as they honor the late landscape architect Frederick Law Olmsted leading up to his 200th birthday.
Olmsted's vision of bringing nature into neighborhoods, providing everyone with access to public parks, drove the design and construction of some of our nation's greatest public parks—Central Park and Prospect Park in New York City, as well as our own Olmsted Parks right here in Louisville, KY, including Shawnee, Iroquois and Cherokee. This vision was at the heart of The Parklands project in the beginning, at the turn of the millennium, and remains central to our mission today.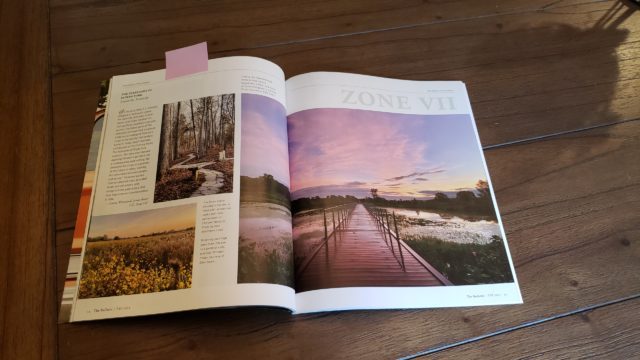 The Parklands is featured in the Garden Club of America's Fall "Bulletin" alongside Frederick Law Olmsted's great parks and park systems. 
The Parklands of Floyds Fork helps bring people together to learn, explore, play, celebrate and more. Whether you visit our parks for a field trip, a haunted trail walk, a family reunion, or to compete in a nationwide soccer tournament, our parks provide a variety of spaces for you to gather and enjoy time with family, friends and neighbors.
The Parklands facilities team has collaborated with partners throughout 2021 to offer fun and safe opportunities for people of all ages to enjoy the parks. Versatile weddings, workspaces, 5Ks, markets and festivals dot the landscape throughout the year, providing new ways for the community to use and engage with our parks.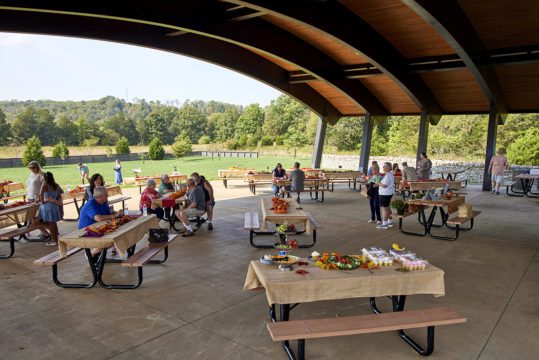 Visitors enjoy a family reunion at the Ogle Foundation Woodland Pavilion in Broad Run Park. Photo by Bob Hower
Following a year of virtual programming, The Parklands education team was eager to return to in-person learning. Forest Learning Lab provided a resource for local families in the 2020-21 school year. Once spring sprung, kids were back enjoying the parks, first via our camps, then field trips and our weekly Wednesday Wonders program. In October, more than 200 kids and adults attended Junior Explorer: Creepy Crawlies—our first Junior Explorer event in over a year!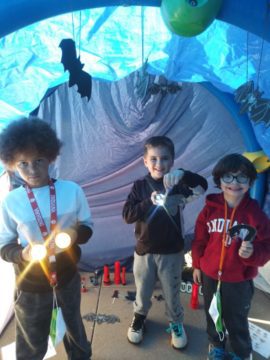 Friends check out the bat cave at Junior Explorer: Creepy Crawlies! Photo by Amanda Ahlbrand
Our operations team worked throughout the year to preserve the backdrop for all of these activities, keeping our areas safe, clean, fun and beautiful through ongoing maintenance of our trails, amenities and natural areas. A total of 500 trees were planted in 2021 in areas like the American Chestnut Grove in Beckley Creek Park and the Walnut Grove in The Strand. Just as important was the management of existing trees, forests and meadows, not to mention the perpetual project of invasive species removal. While a grueling task, this work allows our native plants to thrive.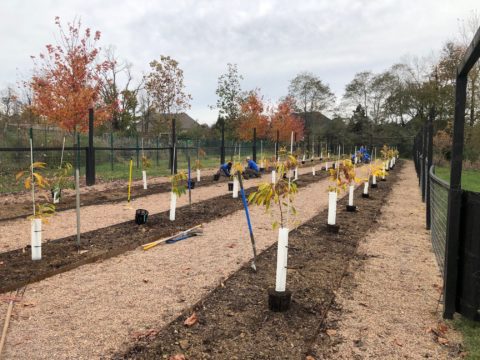 Staff plant new hybrid chestnuts in the George & Betty Gibbs American Chestnut Grove in Beckley Creek Park. 
When you donate to The Parklands, you become a Parklands Member making it possible for us to continue operating our nearly 4,000 acres at a world-class level. By supporting The Parklands, you are helping provide critical outdoor space for families and individuals to exercise, explore and escape. By supporting The Parklands, you are helping us provide outdoor education to people of all ages and backgrounds, creating the environmental stewards of tomorrow. By supporting The Parklands, you are helping us offer indoor and outdoor spaces where people can connect with each other and with nature 365 days a year. By supporting The Parklands, you are helping to preserve a variety of habitats for wildlife that call The Parklands home.
Thanks to all of the individuals, families, businesses and foundations who donate to help us carry out our mission of preserving and sustaining unexcelled parklands that reflect the needs and values of our whole community. We look forward to continuing our mission in the new year and beyond! If you have not yet donated and would like to support our mission, please visit www.theparklands.org/donate.