Reflections and Gratitude
Another exceptional year is coming to a close for our Parklands events and facilities team, although 2021 was far from ordinary. We've seen a new kind of busy, continuing to pivot to meet the changing demands of our park visitors and clients in a Covid-19 world. Although the pandemic overshadowed the typical environment for so many social situations, we were able to listen to your needs to provide choices and options for gathering safely. I can't begin to tell you how proud I am to be a part of such an inspiring, dedicated group of park staff.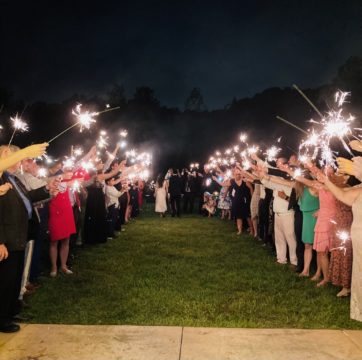 Wedding send off. Photo by Beth Murphy
This past year brought more reservable picnic pavilion rentals to our park system than ever before. The options of larger outdoor gathering locations and the comfort level of safety the outdoors provided was such a gift this year to so many.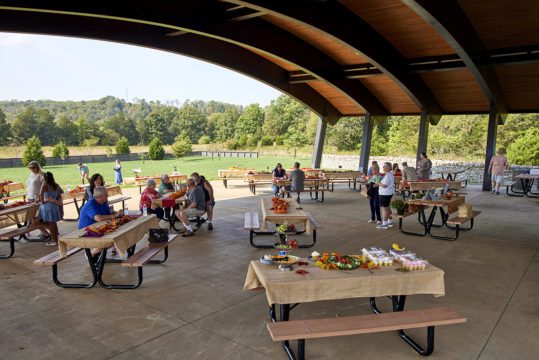 Family reunion at Ogle Foundation Woodland Pavilion, Broad Run Park. Photo by Bob Hower/Quadrant
Our venues have served a multitude of events, not only providing ideal locations for dozens of wedding ceremonies and receptions, but they also gave businesses the needed alternative to gather their company teams in outside-the-box off site business experiences. Spacious indoor and outdoor areas hosted an array of corporate workshops, seminars and meetings.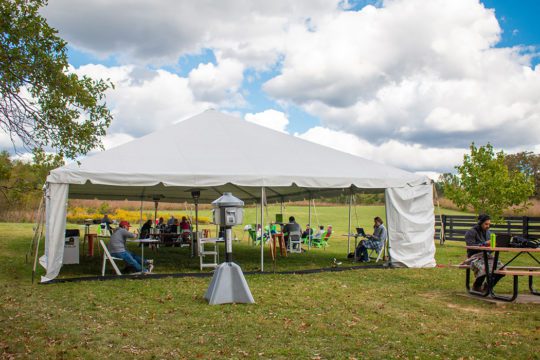 Outdoor work space, Oak Picnic Grove, Beckley Creek Park. Photo by Cassie Bays
The amenities and natural areas The Parklands offer saw group and commercial use permits increase like never before. With a backdrop like this, no wonder photographers flock to our pristine landscapes and sports groups finding our open spaces wonderful options for practice and play. I'm also pleased to see the resurgence of interest for large-scale events and fundraisers going into the new year.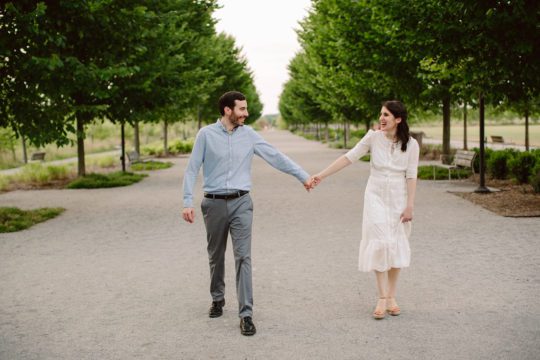 Engagement photo session, Festival Promenade, Beckley Creek Park. Photo by Kendra Farris Photography
Knowing your audience and finding that perfect location to nurture those relationships in a park location like ours may be something to consider when making plans in 2022 and beyond. Click here to view our rentable venues, all of which offer versatile spaces to fit your event needs. Please feel free to reach out to our Events and Facilities team at events@theparklands.org or 502-815-0277 for more information on any of our facilities and event spaces. Each time you book with The Parklands, those funds directly benefit upkeep and enhancements of our donor and visitor-supported public park.
With much gratitude to all, thank you for supporting The Parklands. Have a wonderful holiday season!