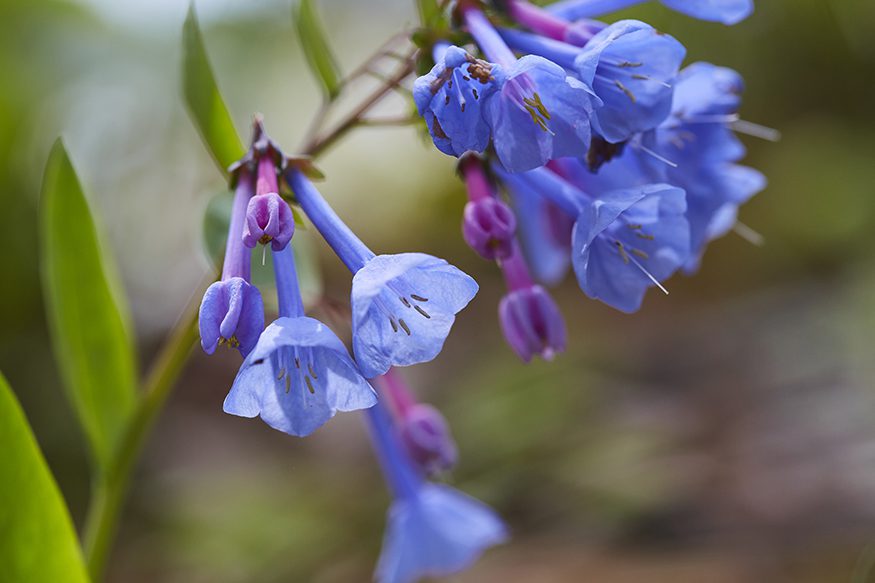 Creek, Garden, Meadow, Woods
Spring Ephemerals
Beckley Creek Park, Broad Run Park, Pope Lick Park, The Strand, Turkey Run Park
If you are a native plant lover, now is the time to head into the forest in search of spring ephemerals. These shy beauties have a very strange life cycle that helps them to get the nutrients and sunshine they need on the competitive forest floor. Instead of trying to compete with trees and shrubs through the summer and fall, these flowers pop out before the trees have budded out in spring and the forest floor is relatively bare. Some of these plants, like the Yellow Trout Lily, will even complete all their food-making, flowering, and seed-making for the year in a brief two-month window and then return to dormancy underground until next spring. For many of our harmless, native bees, these flowers offer the first foods they will eat after winter. For us naturalists it's a welcome sight as we look forward to warmer weather and greener, fuller forest scenery.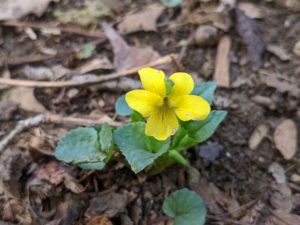 Common Roundleaf Violet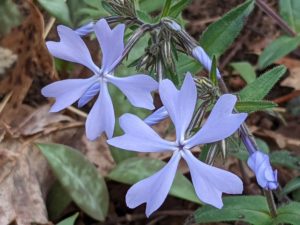 Wild Blue Phlox
So far, we've spotted Toothwort, Blue Phlox, Allegheny Spurge, Rue Anemone, and Harbinger of Spring. Soon we will see Twinleaf, Bloodroot, Wild Hyacinth, Trillium, Yellow Trout Lilly, and more. While you may see spring ephemerals in many places, some of the best trails to check out for spring ephemeral sightings include the Moss Gibbs Woodland Garden in Broad Run Park, Wild Hyacinth and Paw Paw trails in Turkey Run Park, and Coppiced Woods Trail in Beckley Creek Park. Head out into the forest soon, as we only get a brief window to see these strange flowers!