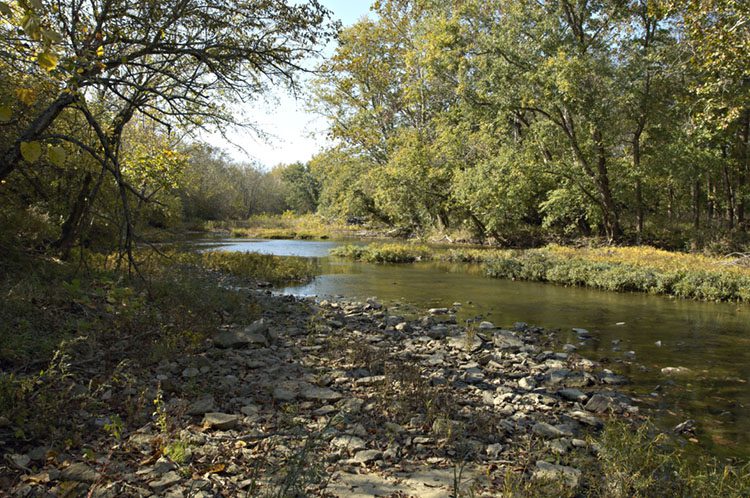 The Parklands Receives National Award from The Garden Club of America
Beckley Creek Park, Broad Run Park, Pope Lick Park, The Strand, Turkey Run Park
Louisville, Ky. (January 13, 2022) —On Tuesday, January 11, 2022, The Garden Club of America announced The Parklands of Floyds Fork as the 2022 recipient of the Cynthia Pratt Laughlin Medal. The medal recognizes leaders and organizations for their outstanding achievement in environmental protection and maintenance of the quality of life.
"The Parklands of Floyds Fork is honored to receive one of The Garden Club of America's highest honors, the Cynthia Pratt Laughlin Medal," said Dan Jones Founder and Board Chairman of The Parklands of Floyds Fork. "This award recognizes environmental protection, and also, quality of life, both of which are longstanding goals of our project. We wish to thank the Glenview Garden Club for nominating The Parklands and the many Louisvillians who helped to make this award possible. My father and partner in this project, David Jones, Sr., always emphasized the importance of 'earned recognition,' and I can think of no better vehicle than this award to recognize our board and team's achievements, earned through incredible creativity and hard work, as well as the many donors and professionals who also contributed to make this project a success."
The Cynthia Pratt Laughlin Medal has been bestowed annually since 1980. Past recipients include the Outdoor Circle of Hawaii, the U.S. Green Building Council and Kentuckian, writer, philosopher and farmer Wendell Berry. It is one of ten medals annually awarded by The Garden Club of America to remarkable leaders and organizations for distinguished achievements in conservation, floral design, historic preservation, horticulture, landscape design and literary achievement. The 2022 medal recipients will be honored during The Garden Club of America's 109th annual meeting on April 30, 2022, in Parsippany, New Jersey.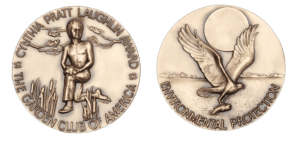 Fully open to the public since 2016, The Parklands of Floyds Fork experienced a quick rise in popularity as a neighborhood park system and a destination for outdoor-lovers and adventure-seekers. All four parks are free to enter, 365 days a year, offering an abundance of amenities that provide key benefits including recreation, health, education, environment, community and economic, all with the goal of providing an enhanced quality of life to regional residents. In 2021, The Parklands had 3,702,910 visits from new and frequent visitors.
Learn more about The Parklands at www.theparklands.org. To schedule an interview, contact Director of Communications & Marketing Anna Rosales-Crone at (502) 815-0267 or acrone@theparklands.org.
Discover The Parklands of Floyds Fork
The Parklands of Floyds Fork is a nearly 4,000-acre visitor-supported public park system in Louisville, Kentucky, stretching from Shelbyville Road to Bardstown Road. It consists of four major parks—Beckley Creek Park, Pope Lick Park, Turkey Run Park and Broad Run Park—linked by a world-class urban trail system and a remarkable water trail tracing Floyds Fork, a classic Kentucky stream. Serving more than 3 million visits each year, The Parklands offers something for everyone, whether you are looking for a quiet
place to discover nature, a dynamic learning experience through the Outdoor Classroom, a cruise on a scenic park drive, or a stream to paddle. The Parklands is free to enter, but does not receive tax dollars for annual upkeep or operations. Ongoing maintenance and operations are funded through private donations, program and event fees, and an endowment fund. Donate today to become a Parklands Member and support the parks you know and love. Learn more and plan your next visit at www.theparklands.org.
For regular updates on what's happening in The Parklands, subscribe to our e-mail newsletter at www.theparklands.org, follow us on Facebook @theparklandsoffloydsfork, Twitter @TheParklands and Instagram @theparklandsoffloydsfork. Check out our YouTube channel – TheParklands1 – for trail previews and educational activities.