Do the endless grey, rainy, chilly days have you down? While it may feel like winter is endless, we at The Parklands are here to cheer you up! Throughout our four parks, we are beginning to look for signs of spring! Next time you head out for a hike, see if you can spot some of these signs:
Tree buds – while buds are present throughout fall and winter, the warmer weather leading up to spring will cause the buds to swell, appearing larger and more colorful. These buds are baby leaves and flowers signaling that they are ready for spring to arrive! If you notice buds on trees, it means that winter is ending and spring is near!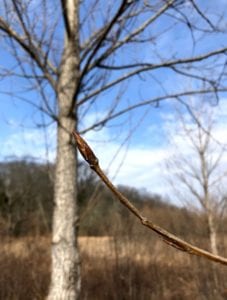 Singing birds – on a rare sunny day, head outside, and just listen. If you are beginning to hear birds chattering, this is a sign that they're awake and out looking for a mate! Birds begin looking for a mate in the late winter and spring when food becomes plentiful and rain provides lots of drinking water. The timing allows birds to hatch eggs and raise their young in the temperate late spring. So, if you hear the chirping, you know that spring is surely near!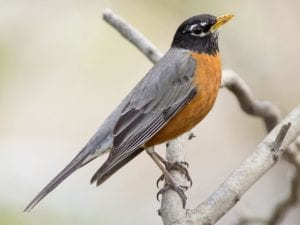 Spring peepers – these little frogs may not make their appearance until the first or second week of March, but their singing chorus is one of the most unique signs of spring! Tiny and well hidden as these amphibians may be, their loud chorus is hard to miss on your morning run, walk, or hike near Floyds Fork. Their singing shows that these little frogs are awake and ready for a warm spring!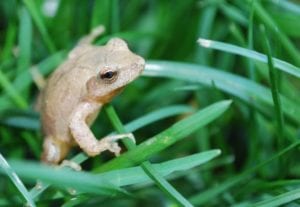 Spring ephemerals – a true sign of sign of spring, wildflowers will begin to pop up in early- to mid-March. While walking through The Parklands woodlands, keep your eyes open for Bloodroot, a white flower with yellow interior, or Spring Beauty, a small white-to-pink flower. In planted gardens, you may also begin to see pops of Daffodils and Crocuses (pictured below off the Humana Grand Allee) dotting the spring landscape with pops of purple, white, and yellow!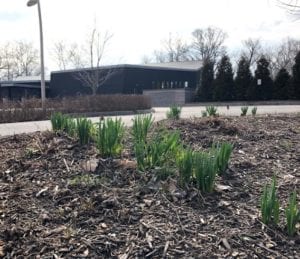 For the best spring-spotting experience, lace up your sneakers or pull out your bike and head to the Black Willow trail in Beckley Creek Park, where the creek, forest, and prairie habitats are sure to show you signs of spring! Interested in a hike in our southern parks? Take a leisurely stroll through the Moss Gibbs Woodland Garden to spot tree buds on the many native Kentucky trees on this picturesque trail.
---
 [R1]Picture by Elizabeth Willenbrink
Cottonwood bud on trail to Creekside Paddling Access
American Robin, www.allaboutbirds.org