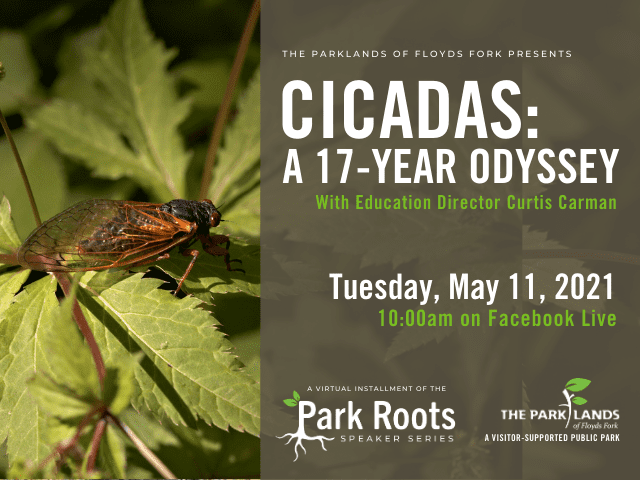 Park Roots Recap: Cicadas – A 17-Year Odyssey
It's a motorcycle, it's a lawn mower, it's a … cicada?? After 17 long years underground, Brood X cicadas are emerging. On Tuesday, May 11, Education Director Curtis Carman explored this unique, natural event! Click the play button below to watch the full program.
To view details on the next Park Roots, as well as information on other upcoming events and programs, visit www.theparklands.org/events.