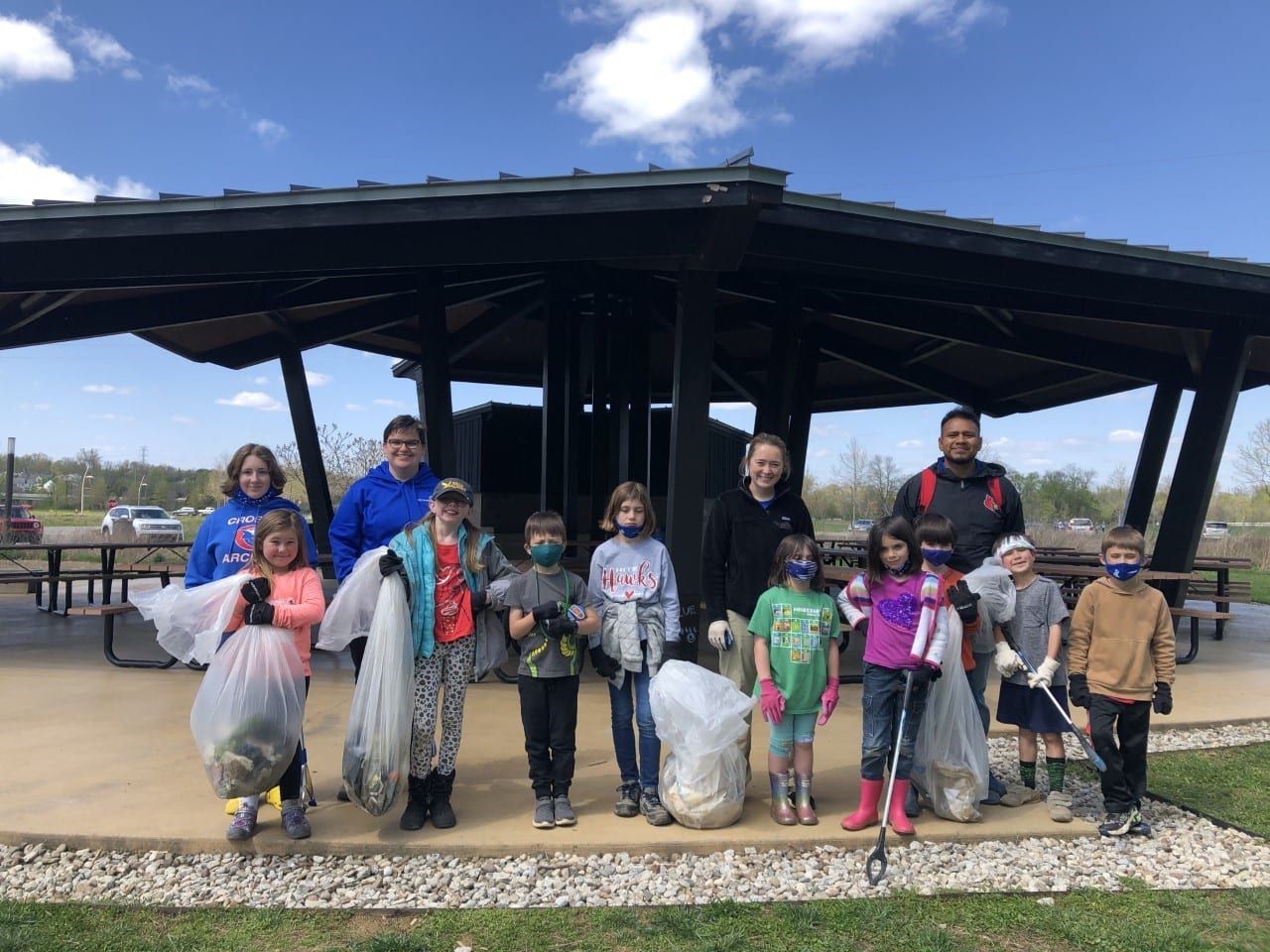 Creek, Paddling Access, Picnic Area, Trail
How Did You Celebrate Earth Day?
Beckley Creek Park
At Forest Learning Lab, we are used to spending our days appreciating nature; however, for Earth Day, we challenged our students to try something new to show how they care for the plants and animals of The Parklands.
For two hours on Thursday, April 22, the Education staff and Forest Learning Lab students picked up litter at the Creekside Paddling Access, around the Osage Orange Trail, and around the PricewaterhouseCoopers Pavilion in Beckley Creek Park.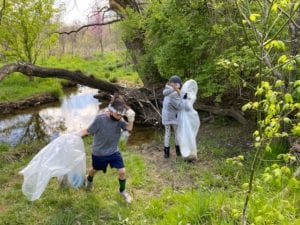 Outfitted with gloves, trash bags, and trash pickers, students from ages 5 to 11 had a blast cleaning up the environment. Many were shocked at how much trash—particularly small pieces of plastic—they found sitting in the grass or washed up along the banks of the creek.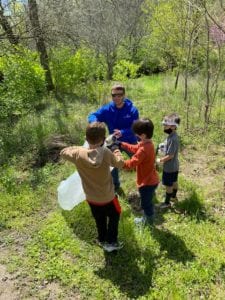 While trash pickup may seem like an arduous task for most adults, the campers were motivated and excited to do their part for The Parklands. After filling up four trash bags, campers and Interpretive Rangers posed for some pictures and then disposed of all the collected trash in a nearby dumpster.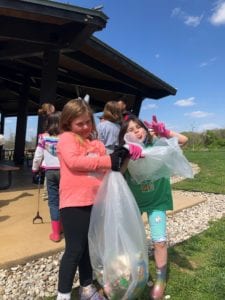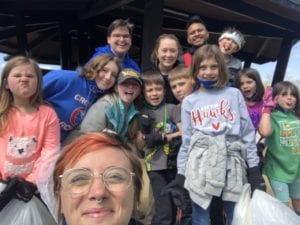 This simple celebration of Earth Day showed that no matter your age, taking care of natural areas can be fun and make a world of a difference!