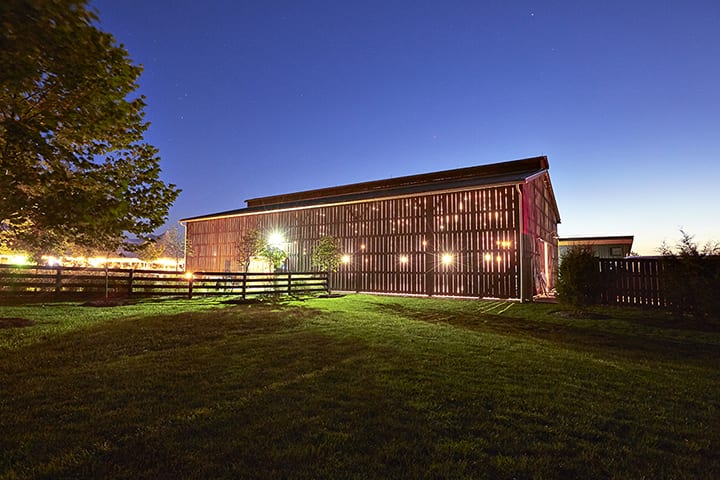 Field & Fork
Turkey Run Park
The 9th Annual Field & Fork
Benefitting The Parklands of Floyds Fork
Presented by 

Join other community leaders in attending the 9th annual Field & Fork, an event that has become one of Louisville's favorites. This unique fundraiser is hosted by and benefits The Parklands of Floyds Fork, one of the largest and most ambitious new urban parks in the nation operated as a nonprofit. An evening under the stars at the beautiful Brown-Forman Silo Center in Turkey Run Park makes for a unique night out, celebrating philanthropy, food and the outdoors in authentic Kentucky style.
Amidst the uncertainties of the COVID-19 pandemic, individuals and families have turned to parks as a place of solace and connection with the outdoors. While practicing social distancing, people are enjoying the trails, green space and natural areas throughout the expansive, nearly 4,000-acre park system. Even with some of our most popular amenities closed as a safety measure, The Parklands saw over 3.8 million visits in 2020, highlighting the importance of this public treasure during both good times and hard times.
• Nearly 4,000 acres
• Open 365 days a year
• 60 miles of trails for walking, hiking, and biking
• 22 miles of water trail
• 4 connected parks
• $0 entrance fee
Your support helps to maintain and program our parks today. Your continued support will positively shape the future of Louisville and truly benefit current and future generations through access to world-class parks.
We invite you to be a part of this special evening! Complete the form below to become an event sponsor, secure a table or purchase individual tickets. Field & Fork consistently sells out well in advance, so be sure to secure your table as soon as possible.