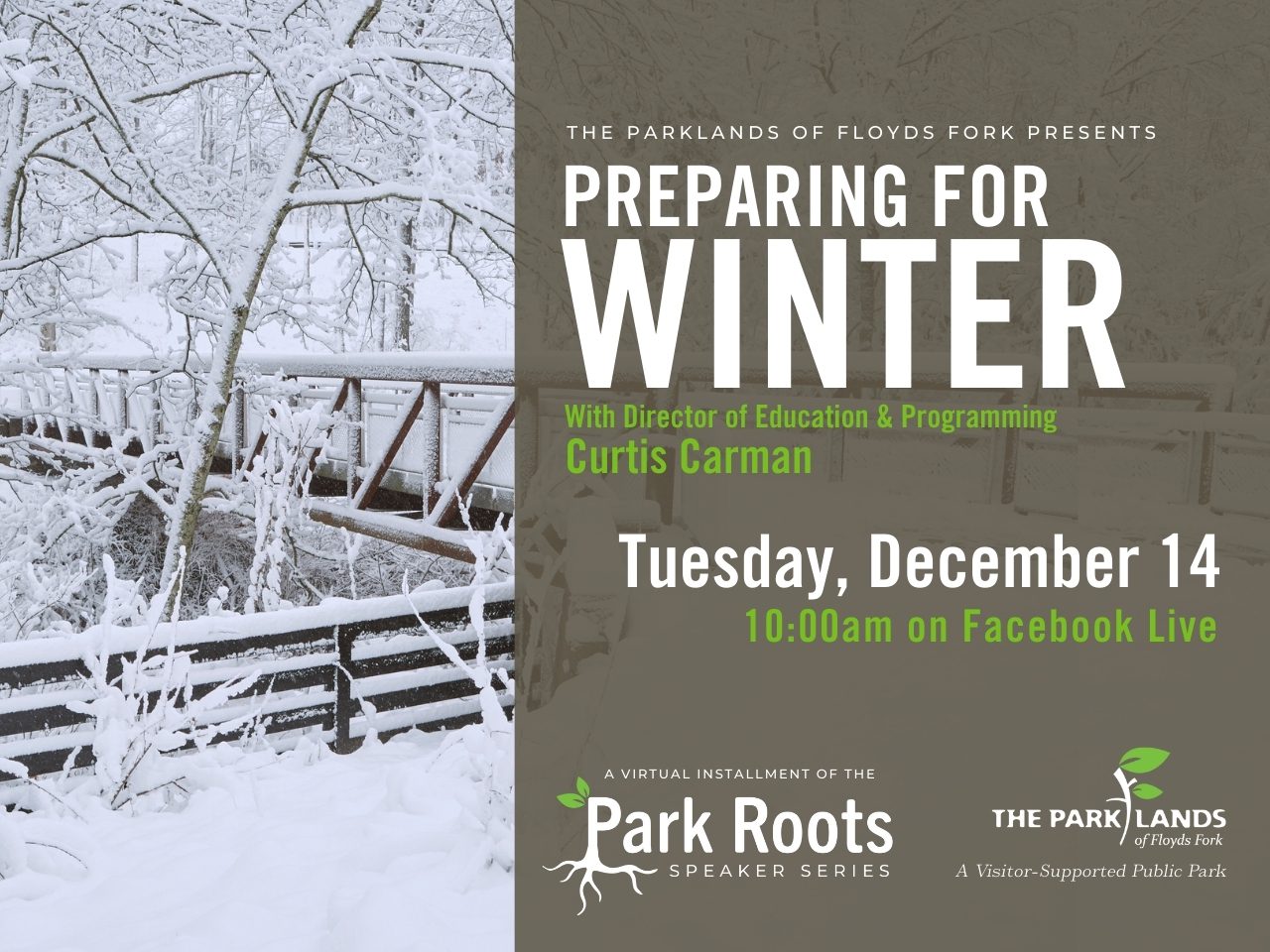 Virtual Park Roots: Preparing for Winter*
Winter can be long, cold, and dreary for much of the life in The Parklands, but for some plants and animals it is a welcome respite from the busy growing seasons. In our seasonal locale, each plant and animal has a different strategy for dealing with the cold and snow. Join Director of Education & Programming Curtis Carman as we discuss how plants and animals in The Parklands prepare and adapt for winter.   
Virtual Park Roots: Preparing for Winter 
Speaker: Curtis Carman, Parklands Education Director 
Date & Time: Tuesday, December 14, 2021 at 10 a.m. on The Parklands Facebook page 
*The Park Roots program is a speaker series exclusive to Parklands Members but, during these uncertain times, we are opening up the series to our digital followers, allowing supporters to safely enjoy our program while practicing social distancing. To become a Parklands Member for access to future exclusive hikes and programs, as well as program discounts, please click here. 
Make sure to follow our social media channels, including The Parklands Facebook page!