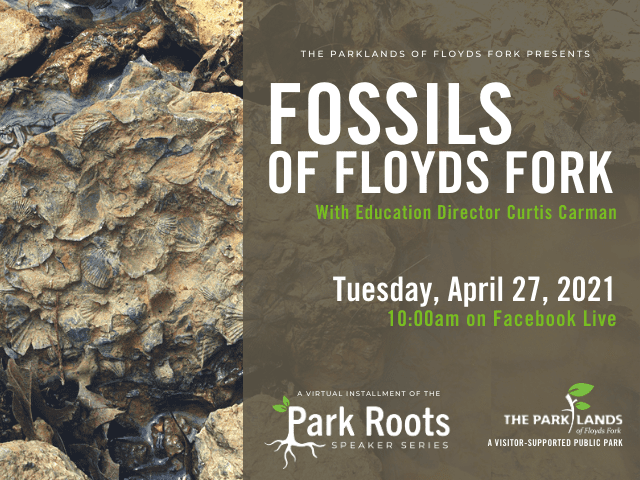 Virtual Park Roots: Fossils of Floyds Fork*
Beckley Creek Park, Broad Run Park, Pope Lick Park, The Strand, Turkey Run Park
There is no shortage of fun to be had along Floyds Fork in the spring! Kayaking and fishing are popular activities, and visitors can also learn a good deal about Kentucky's natural history studying the land and fossils along this meandering stream. Join Director of Education Curtis Carman at 10 a.m. on April 27 on Facebook Live as we explore the fossils of Floyds Fork!
Virtual Park Roots: Fossils of Floyds Fork
Speaker: Curtis Carman, Parklands Education Director
Date & Time: Tuesday, April 27 at 10 a.m. on The Parklands Facebook page
*The Park Roots program is a speaker series exclusive to Parklands Members but, during these uncertain times, we are opening up the series to our digital followers, allowing supporters to safely enjoy our program while practicing social distancing. To become a Parklands Member for access to future exclusive hikes and programs, as well as program discounts, please click here.
Make sure to follow our social media channels, including The Parklands Facebook page!