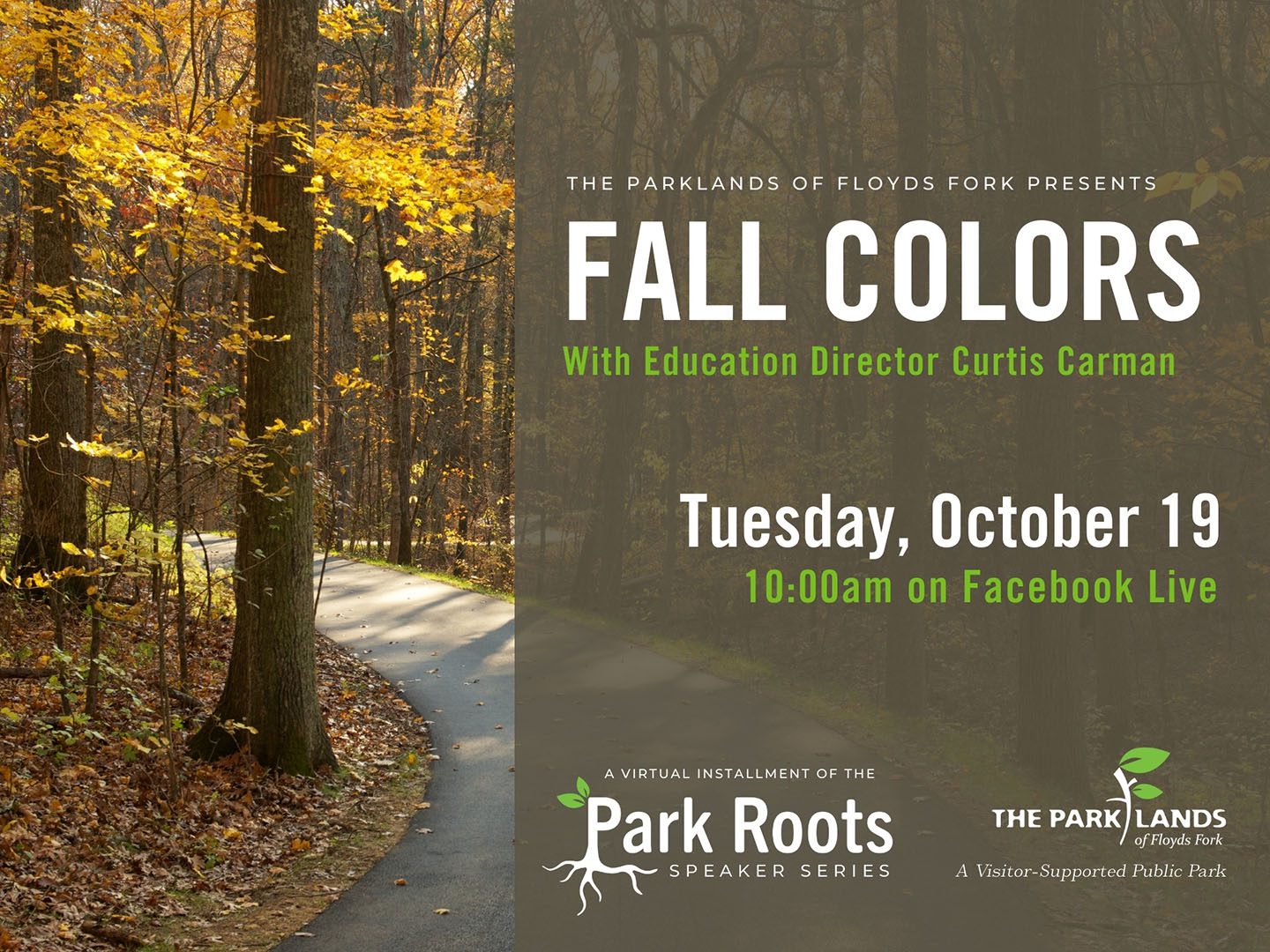 Virtual Park Roots: Fall Colors*
Scarlet reds, blazing oranges, and bright yellows are just some of the colors we see during fall. Living in the Eastern Deciduous Forest, we bare witness each year to one of the most beautiful transformations in the natural world. Join Director of Education & Programming Curtis Carman as we explore why and how leaves change colors in the fall. Curtis will also share his favorite places in The Parklands to "leaf peep"! 
Virtual Park Roots: Fall Colors 
Speaker: Curtis Carman, Parklands Education Director 
Date & Time: Tuesday, October 19, 2021 at 10 a.m. on The Parklands Facebook page 
*The Park Roots program is a speaker series exclusive to Parklands Members but, during these uncertain times, we are opening up the series to our digital followers, allowing supporters to safely enjoy our program while practicing social distancing. To become a Parklands Member for access to future exclusive hikes and programs, as well as program discounts, please click here. 
Make sure to follow our social media channels, including The Parklands Facebook page!