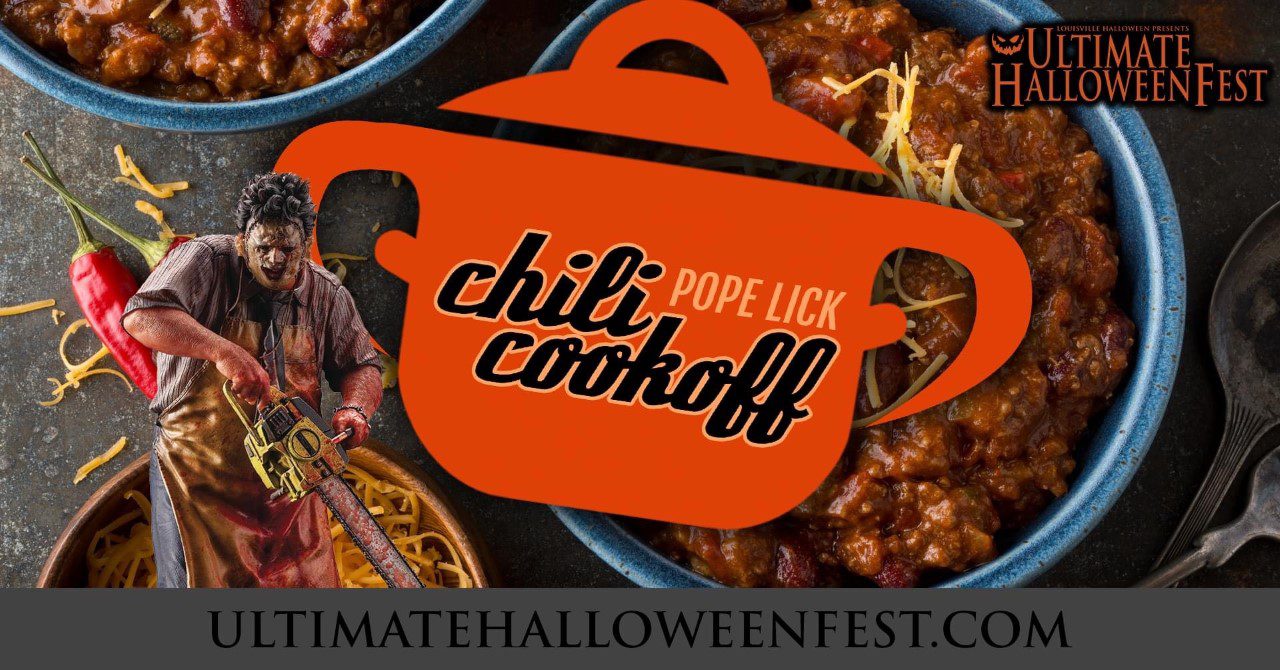 The Pope Lick Chili Cook-Off
LOCATION: POPE LICK PARK- Admission $10.00
DATE/TIME: OCT 15: 8PM-11PM
MUSIC: Nick Dittmeier & The Sawdusters
MOVIE: Texas Chainsaw Massacre
BENEFIT: Canned Food Drive
Ultimate Halloween Fest presents The Pope Lick Chili Cook-Off. It isn't fall or the Halloween season without CHILI! Come out and taste a variety of chili from our contestants and place your vote. The winner will be awarded a trophy & prize!
Bring a canned food item to donate to Dare to Care and you will receive Buy-1 Get-1 Free Admission.
During the cook-off, we will feature LIVE MUSIC from a local favorite Nick Dittmeier & The Sawdusters.
At dusk, we will be showing Texas Chainsaw Massacre on the BIG screen. How can you serve chili during the Halloween season and not show this Texas classic?
Also available are a variety of interactive games & escape rooms (Additional fees apply). If you are feeling bold, you can take on an immersive horror experience that is designed to be ultra scary (reservations required – NOT INCLUDED WITH ADMISSION).
Don't forget to swing by the indoor gift shop to pick up some swag and unique souvenirs!
For more information: https://ultimatehalloweenfest.com/