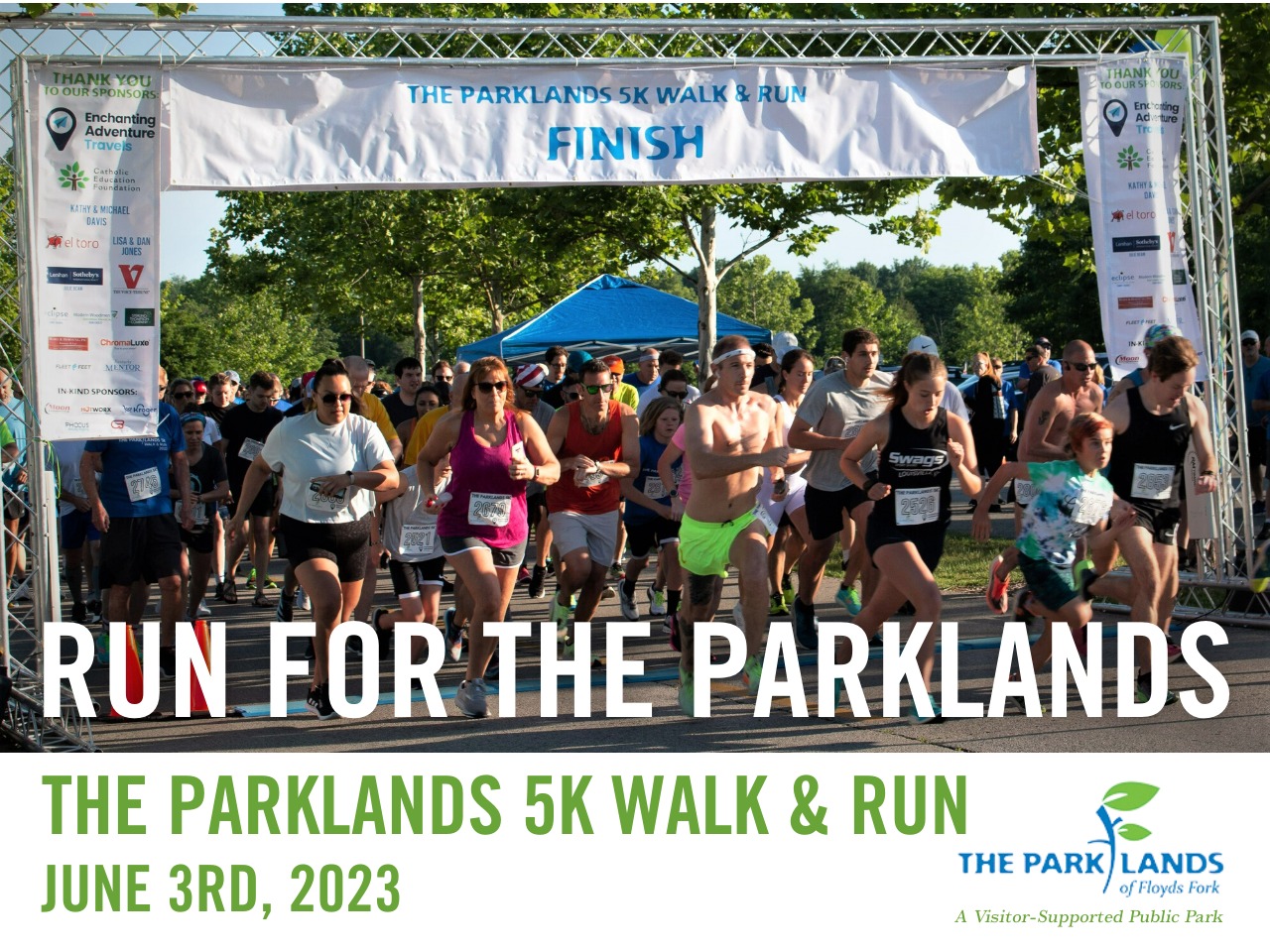 The Parklands 5K Walk & Run
Beckley Creek Park
Join us for the fifth annual Parklands Walk & Run on Saturday, June 3rd as we gather to raise funds for the annual operations and maintenance of this nearly 4,000-acre, visitor-supported park system! A virtual option is still available for those who prefer to complete the race on their own time.
The Parklands 5K Walk & Run supports The Parklands Fund, the annual fund campaign that raises money to support maintenance and operations of The Parklands, which does not receive tax dollars for annual operations. The Parklands is open 365 days a year with zero entry fee. It features over 60 miles of trails for hiking and biking—including a mountain bike park and a 19-mile, ADA-certified, multi-use paved trail that spans the length of the park—and 22 miles of paddling trail along Floyds Fork. Thanks to community support, a safe, clean, fun and beautiful experience is provided during millions of visits to The Parklands every year.
In addition to supporting the parks you know and love, each participant will receive a race medal and the 2023 t-shirt featuring new artwork for our fifth annual 5K!
Registration information coming soon