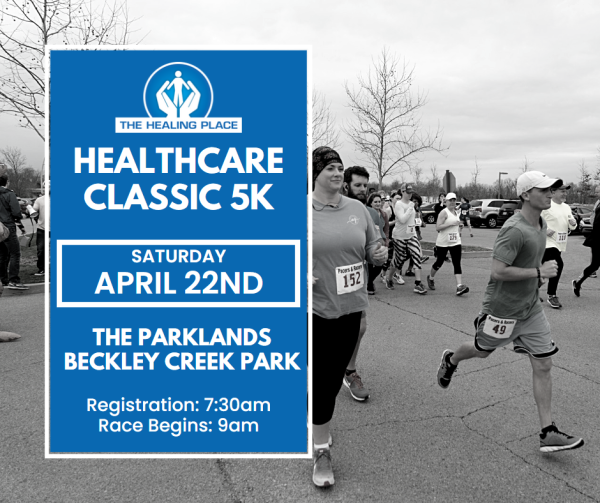 The Healthcare Classic 5K
Beckley Creek Park
Get ready to lace up your running or walking shoes because the Healthcare Classic is back!
Our 5K is happening Saturday, April 22nd at The Parklands – Beckley Creek Park.
Registration will begin at 7:30am with the race getting underway at 9am. There will be prizes for the top finishers.
The Healing Place truly is "where hope is found." Whether you are someone struggling with addiction in your own life, looking to get help for a loved one, or searching for a recovery model that really works, we are here for you.
The Healing Place has grown into one of the most effective long-term social model recovery programs in the nation. Today, more than 6,000 men and women are living sober, productive lives and many have been reunited with their families because of our unique approach to recovery. The Healing Place model relies on the assistance and guidance of our alumni to supplement traditional approaches to recovery.