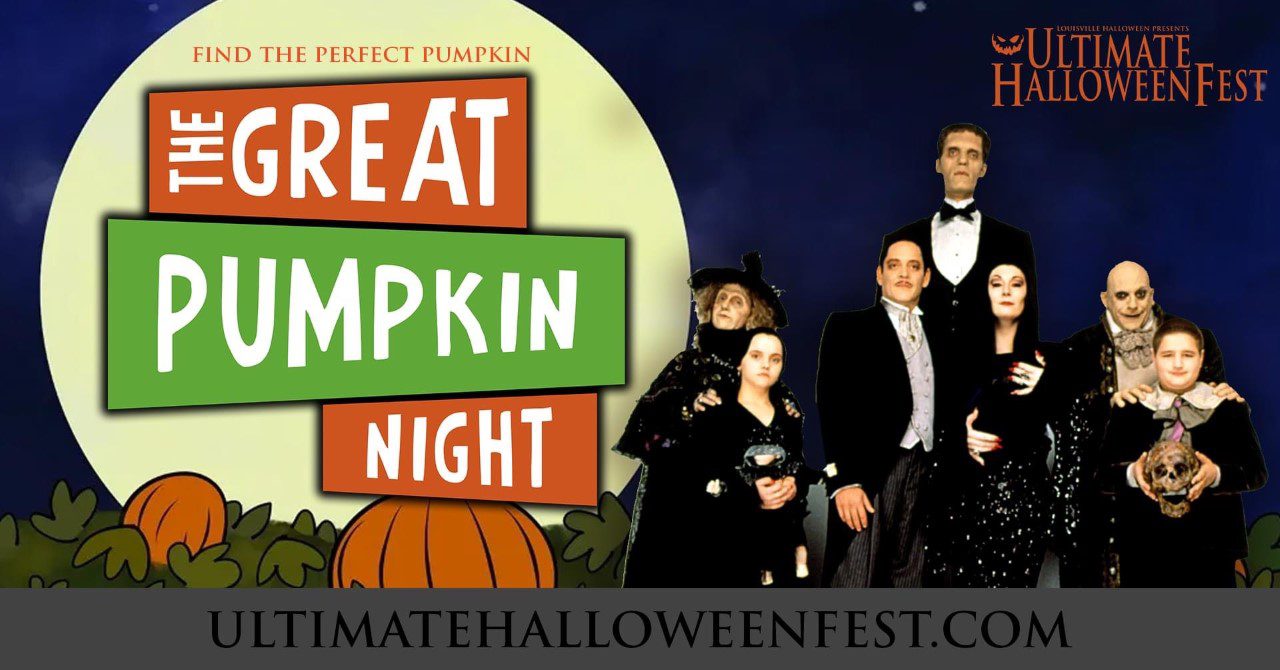 LOCATION: POPE LICK PARK- Admission $10.00
DATE/TIME: OCT 8: 8PM-11PM
MOVIE: Addams Family (1991)
BENEFIT: Pumpkins for Patients
Ultimate Halloween Fest presents The Great Pumpkin Night at Legend at Pope Lick. It wouldn't be fall or Halloween without picking out and decorating a pumpkin!
The night kicks off with pumpkin activities. Come pick out a pumpkin to take home, but you can also decorate one for our pumpkin decorating contest! Decorated pumpkins will be donated to hospice so that they may spread the joy of Halloween to patients in care. Winner of the contest will receive free admission to our Legend at Pope Lick Immersive Horror Escape.
The event features a menu of delicious foods with some fall classics, including a bit a pumpkin spice. You can't have a pumpkin event without pumpkin spice!
Our friends at West Sixth Brewing will be serving adult beverages for you to enjoy.
Around dusk we will show the Halloween season classic The Addams Family on the big screen with a special intro before the movie that we think you will enjoy.
Also available are a variety of interactive games & escape rooms (Additional fees apply). If you are feeling bold, you can take on an immersive horror experience that is designed to be ultra scary (reservations required – NOT INCLUDED WITH ADMISSION).
Don't forget to swing by the indoor gift shop to pick up some swag and unique souvenirs!
For more information: https://ultimatehalloweenfest.com/