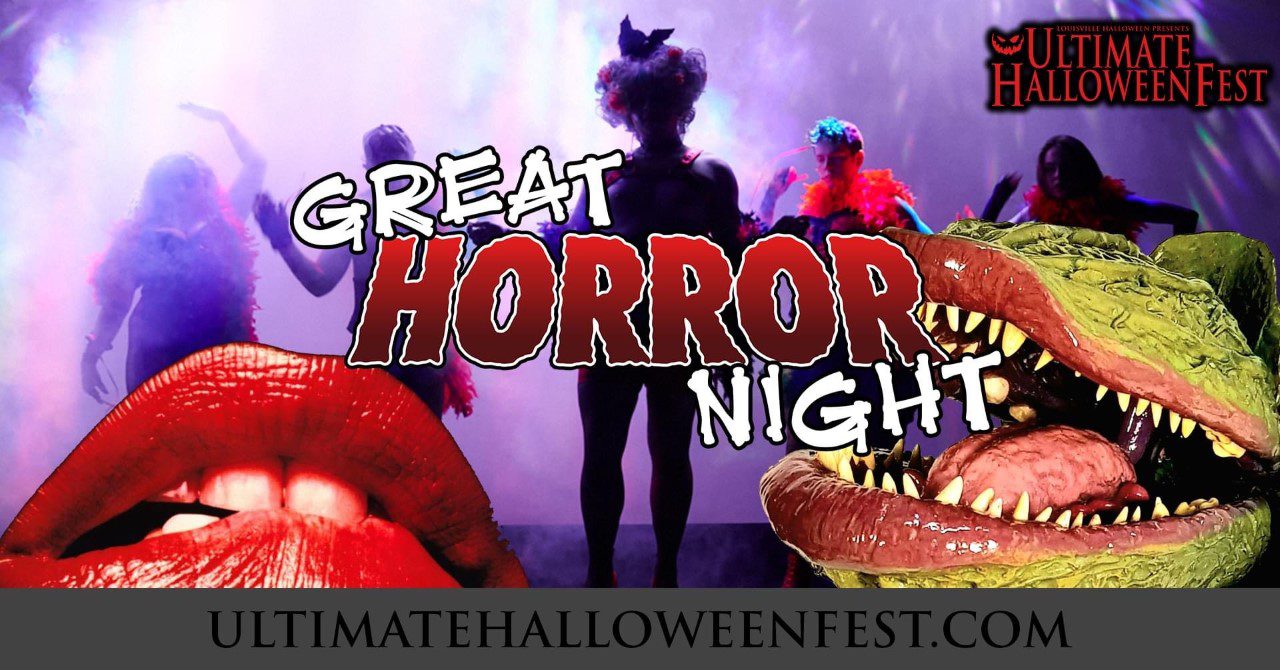 The Great Horror Night at Pope Lick
LOCATION: POPE LICK PARK- Admission $10.00
DATE/TIME: OCT 22: 8PM-11PM
PERFORMANCE: Rocky Horror Show
MOVIE: Little Shop of Horrors (1986)
BENEFIT: Silent Art Auction
Ultimate Halloween Fest presents The Great Horror Night at Legend at Pope Lick. We know what you're thinking… but no its WAY more fun than scary!
We will kick off the night with a LIVE performance of the Rocky Horror Show performed by a local Rocky troupe.
After the performance, we will have an intermission that features local horror art originals that are being auctioned off for a cause. Funds from the silent auction will be donated to the Fund for the Arts.
Around dusk, we will show Little Shop of Horrors on the BIG screen.
Also available are a variety of interactive games & escape rooms (Additional fees apply). If you are feeling bold, you can take on an immersive horror experience that is designed to be ultra scary (reservations required – NOT INCLUDED WITH ADMISSION).
Don't forget to swing by the indoor gift shop to pick up some swag and unique souvenirs!
For more information: https://ultimatehalloweenfest.com/