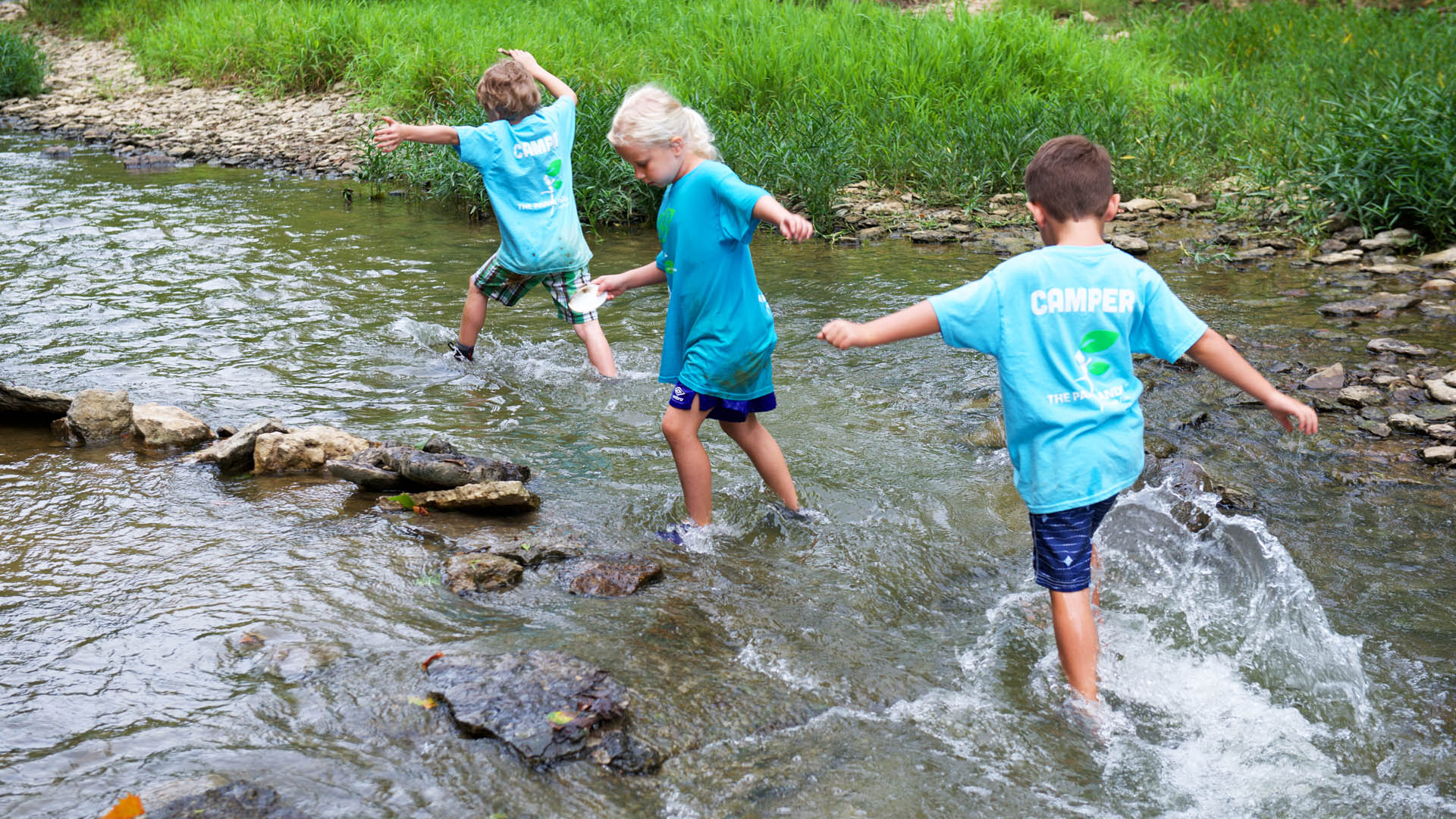 Summer Camp K-3rd Grade – SOLD OUT!
Beckley Creek Park
This group of young explorers spends most of the week splashing and wading in Floyds Fork searching for everything from the tiniest macroinvertebrate to the biggest fish. Campers build dams and forts, do science experiments, search for fossils, and skip rocks all while learning more about the importance of healthy streams and forests. Campers will also get to meet wildlife each week from one our partner organizations like Second Chances Wildlife or Idlewild as well as enjoy Sprayground Wednesdays at the Marshall Playground and Sprayground. A similar structure of activities is used each week but every week is different as we explore new places in the park, have new encounters with wildlife, and delve into over 100 experiments, crafts, and games. Summer is an adventure, what better place to enjoy it than The Parklands?!
SPOTS FOR THE K-3 CAMP SESSION AUGUST 2-6 ARE SOLD OUT! CLICK BOOK NOW TO VIEW OTHER AVAILABLE DATES. TO BE ADDED TO A WAITING LIST FOR THIS SESSION, CONTACT CURTIS AT CCARMAN@21CPARKS.ORG.