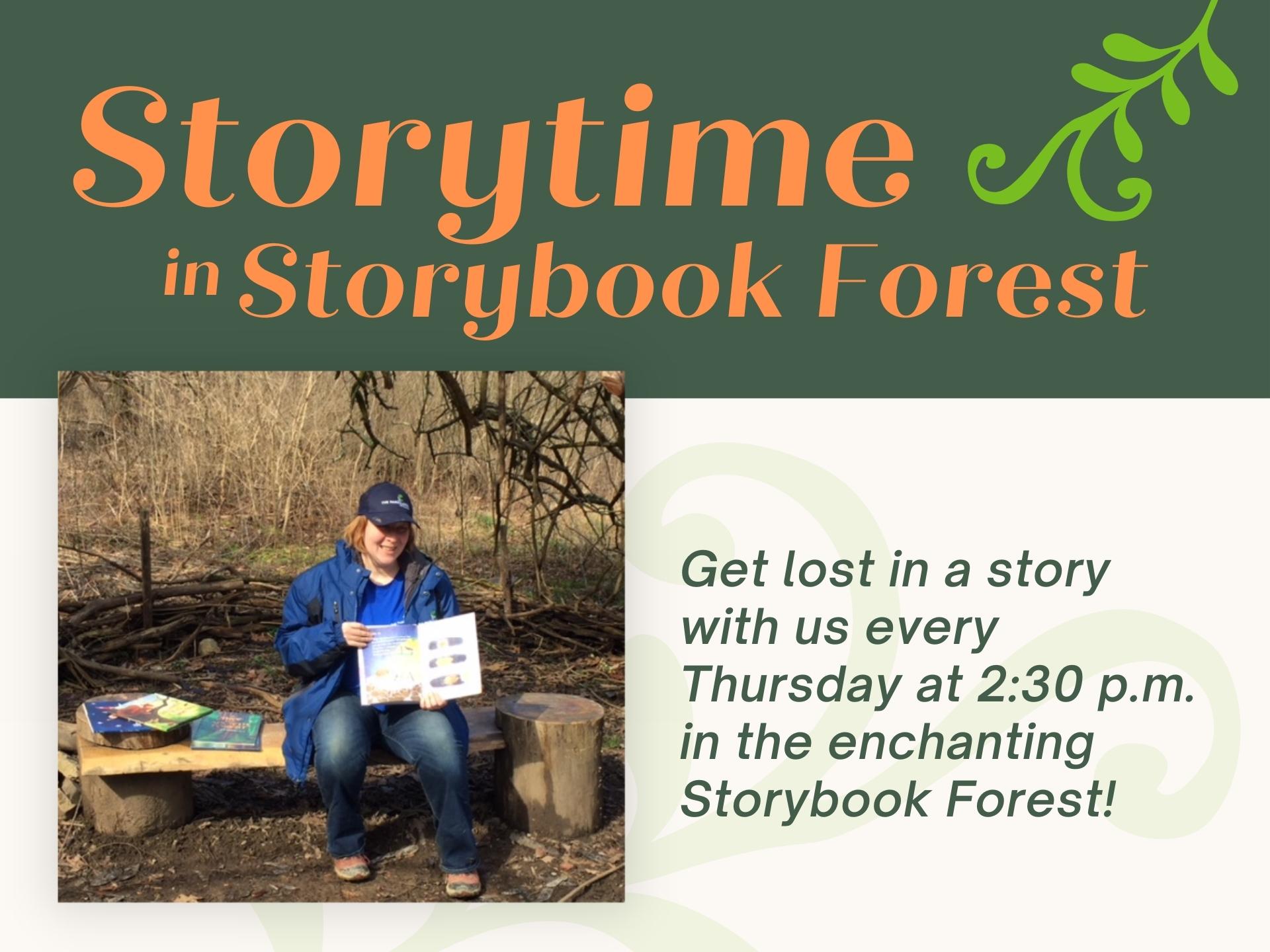 Storytime in the Storybook Forest
Beckley Creek Park
Beginning Thursday, April 7, 2022, get lost in a story with us every Thursday at 2:30 p.m. in the enchanting Storybook Forest!
In this family-style program, children and their parent or guardian will join us for a short 5-minute hike on the Osage Orange trail to the Storybook Forest where they will settle in for a book read by one of our Interpretive Rangers. Each week will feature a different book chosen by a local librarian while the sounds and smells of the forest will bring the stories to life!
Meet at the Marshall Playground in Beckley Creek Park each Thursday at 2:30 p.m. and we will walk as a group to the Storybook Forest!
The Osage Orange trail is a 0.25-mile, easy trail located directly behind the Marshall Playground. The Storybook Forest has stumps and natural benches for sitting. If weather does not permit us to be outside, Storytime will be held inside the PNC Achievement Center across from the playground.
Storytime occurs every Thursday in 2022 beginning April 7 with the exception of the following dates: July 7, September 15, and November 24.
This event is free. We recommend this program for children ages 2-7, but all are welcome! Registration is not required.