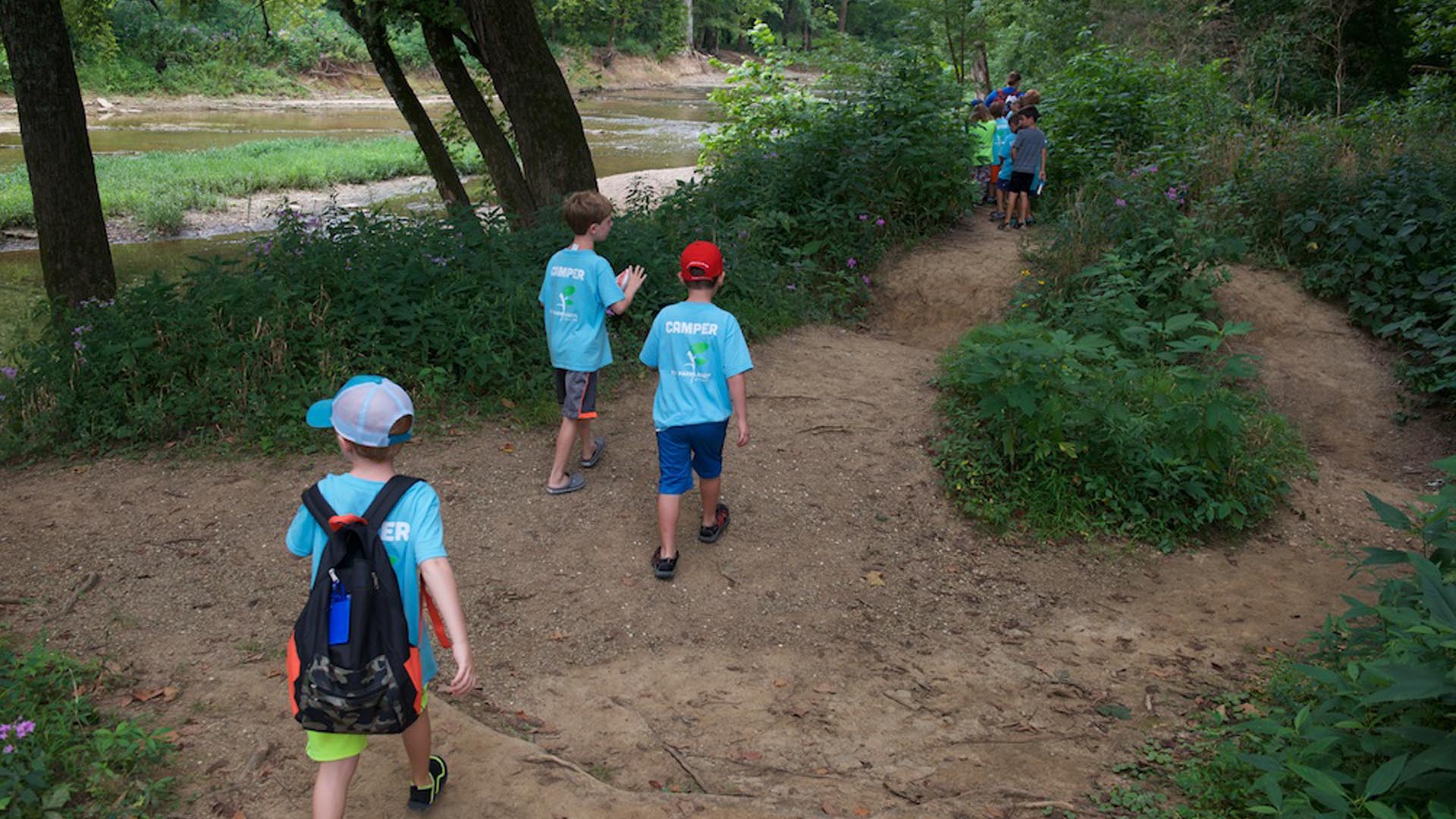 Spring Break Beginner Hiking Day Camp (K-3rd Grade)
Beckley Creek Park
Lace up your hiking boots and grab your backpack for a week of fun and adventure at The Parklands of Floyds Fork! Each day campers will explore a new trail in Beckley Creek Park while investigating the flora and fauna that call the park home. Eagles, deer, raccoons, and fish are just some of the wildlife we hope to encounter while exploring the park. This week promises to be full of adventure as we romp and tromp all over the Beckley Creek map! Beginner Hiking Day Camp is recommended for students in grades K-3. However, if you feel your child can hike further distances, exceptions can be made to enroll in the experienced section. Beginner hikers can expect to hike 2-3 miles per day.
Drop-off is from 8:30 – 9 a.m. and pick-up is from 4 – 4:30 p.m. Parents can enroll kids in a full week or select single days that best fit their schedule.
Pricing: $220/week for Parklands Members and $245/week for non-members OR $45/day for Parklands Members and $50/day for non-members
Questions? Contact Education Director Curtis Carman at ccarman@21cparks.org or 502-815-0274.