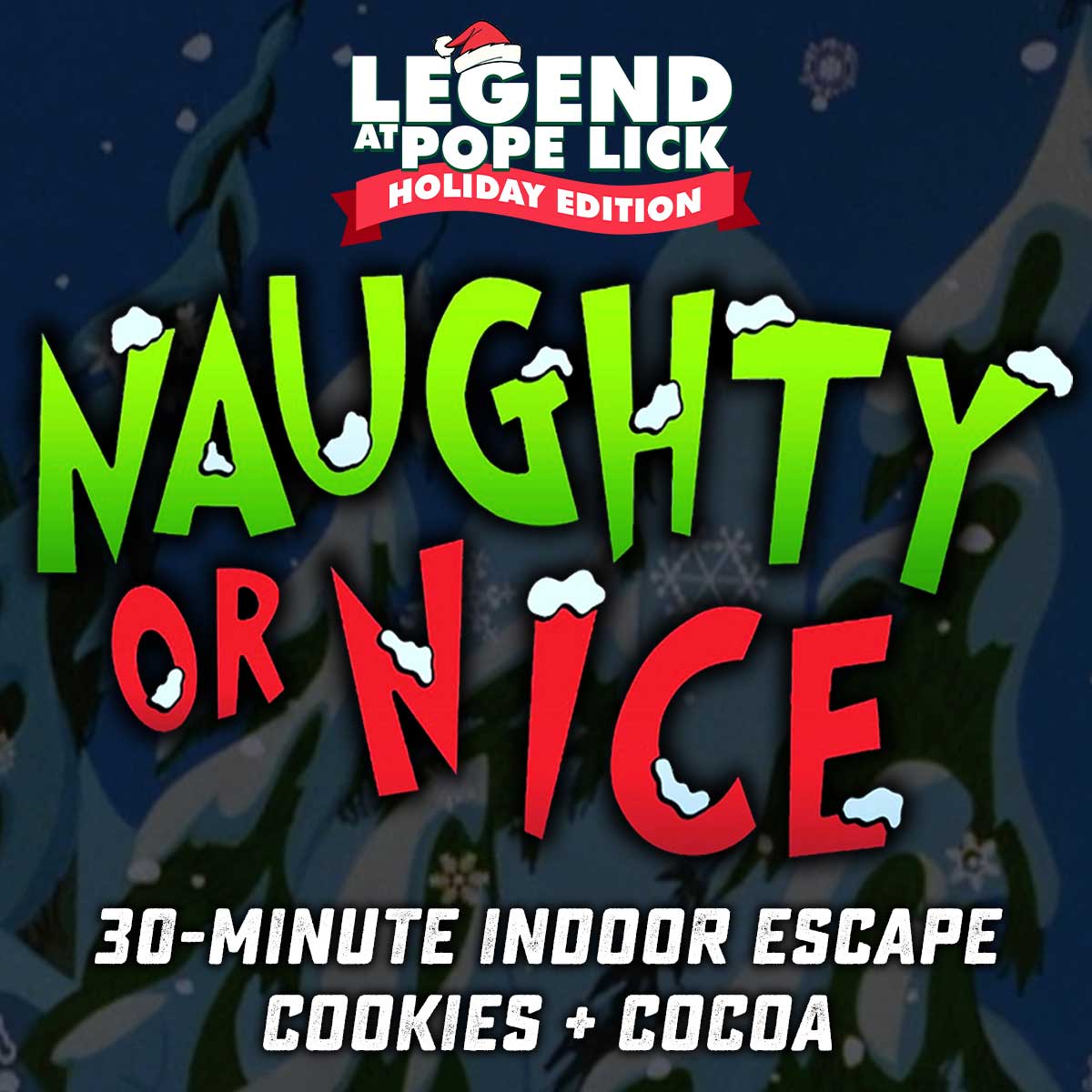 Legend at Pope Lick Holiday Addition- Naughty or Nice
Pope Lick Park
This holiday season, Legend at Pope Lick presents NAUGHTY OR NICE. An indoor escape room experience combined with cookies & cocoa.
TICKETS ON SALE NOW
When you arrive, you'll find out if you've been naughty or if you've been nice.
If you've been Nice, you will head into a cheerful & festive escape where you will be tasked with decorating the train for the holidays, identifying which elves saved Baby Goatman.
If you've been Naughty, you'll head into the Morgue where you'll find Scrooge's body and be tasked with finding his personal effects, divvying out his riches, and measuring whether his heart grew from kindness.
Join us in our lounge to relax and enjoy cookies & hot cocoa. Chat about your experience and enjoy holiday classics. Take your photo with Krampus and maybe even enjoy a bit of snow. For more information: https://mostfunyoueverhad.resova.us/items/availability?firstPage=true