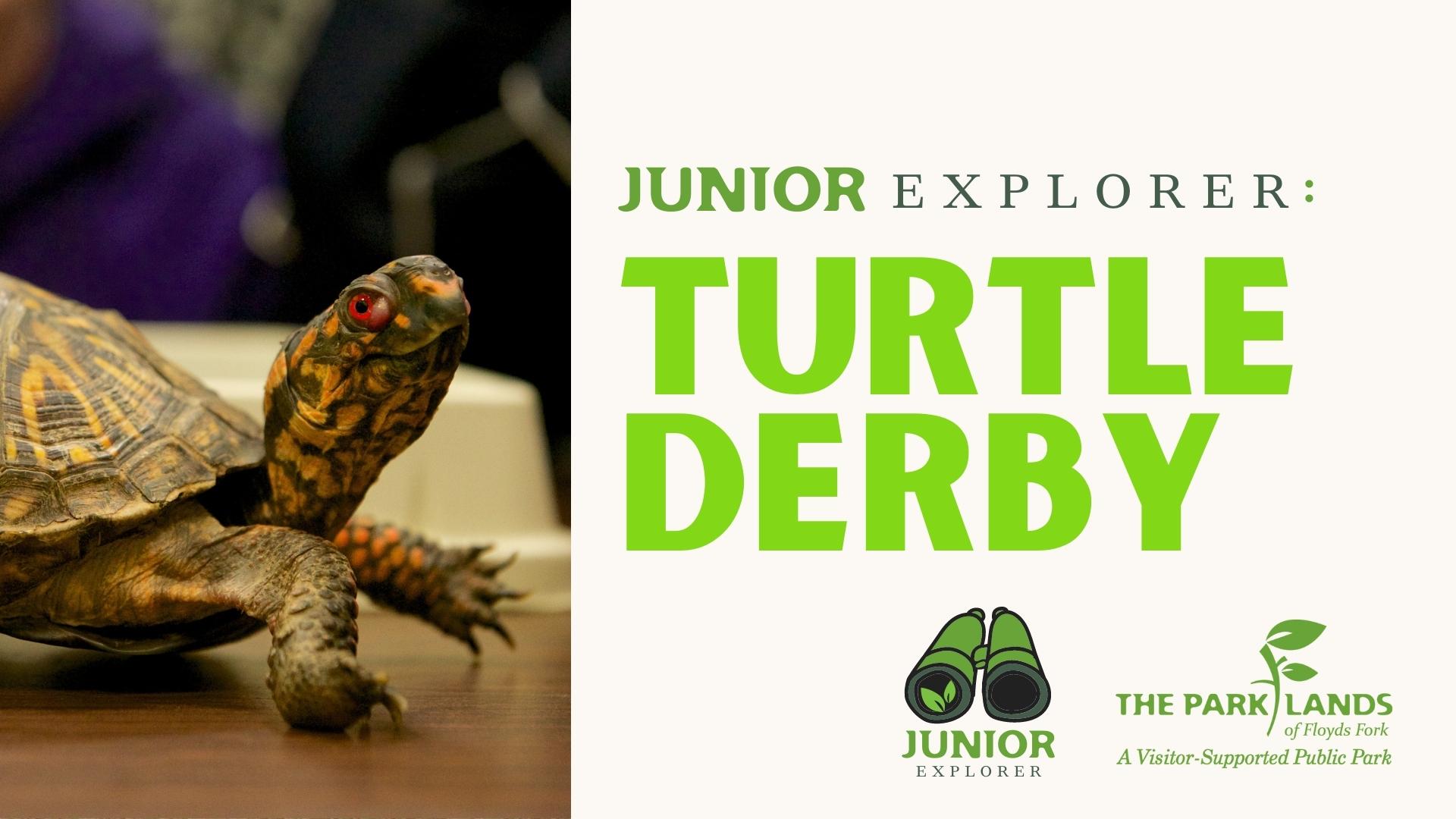 Creek, Floyds Fork, Meadow, Picnic Area, Playground, Sprayground, Trail
–
–
Junior Explorer: Turtle Derby
Broad Run Park
Help us celebrate World Turtle Day by learning about turtles and cheering on your favorite local turtles at our annual Turtle Derby! The Parklands educational ambassador, Ranger Randy, was the 2022 Turtle Derby champion. Will she defend her title or be defeated by the other competitors? Join Parklands Rangers for turtle-themed games, activities, hikes, and fun for the whole family!
Junior Explorer is a free family-friendly program at The Parklands that is open to all age groups with activities geared toward pre-k through 12 years old. This program is a drop-in-style event that happens four times a year and explores a different nature topic each time. For more information about the 2023 Junior Explorer Program and additional dates and topics please see the link below. Check back on this page or find the event on our Facebook event page closer to the date to get a full list of activities for the day.
All activities for Turtle Derby will be held at the Ogle Foundation Woodland Pavilion and the surrounding area at Broad Run Park on May 13, between 10:00 am – 2:00 pm. Registration is not required.