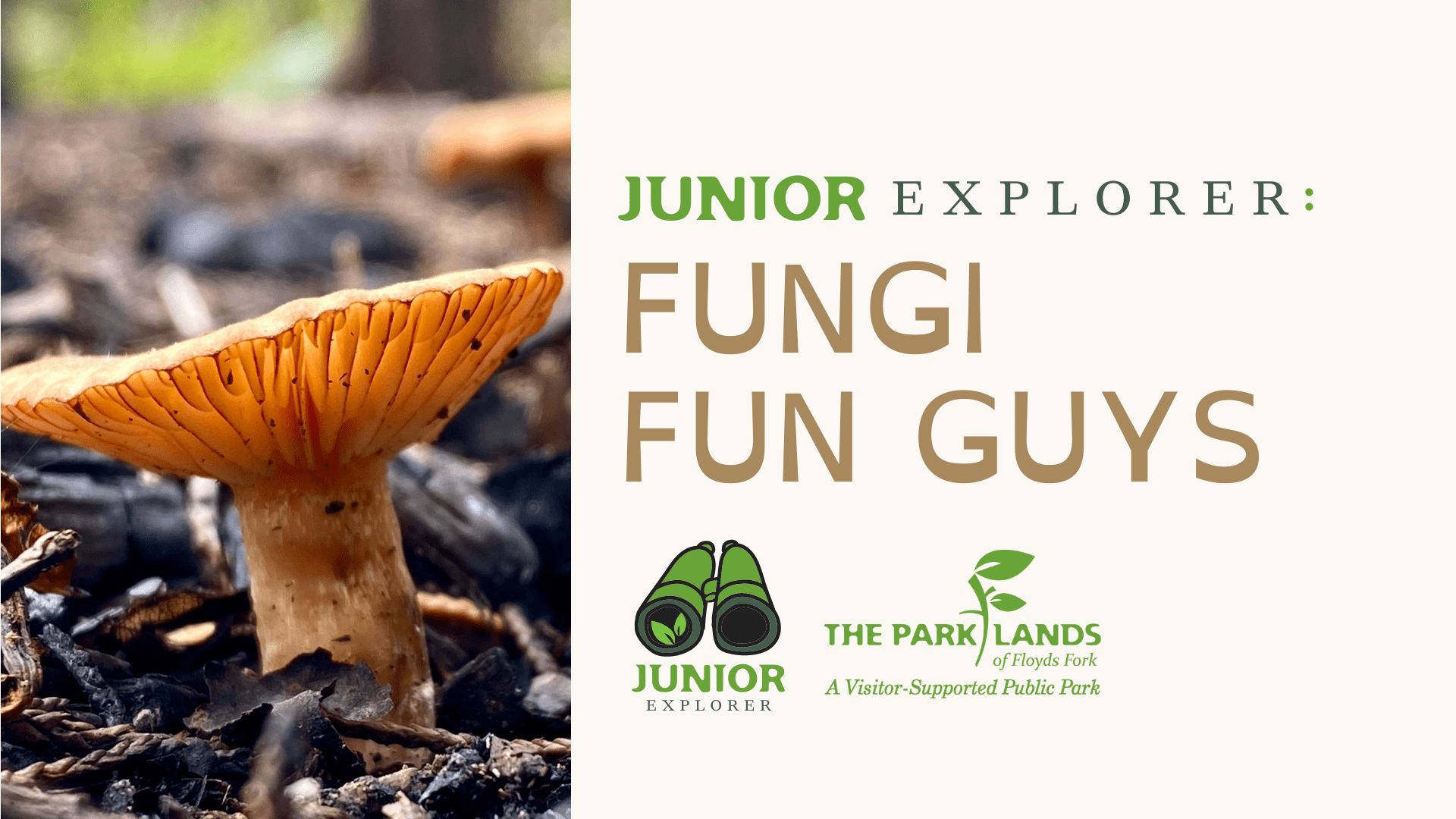 Bike Park, Louisville Loop, Trail, Venue, Woods
–
–
Junior Explorer: Fungi Fun Guys
Turkey Run Park
Fungi are an important part of our ecosystem but are often overlooked or unseen! Come help us celebrate these "fun guys" in Turkey Run Park on October 22 from 10:00 am- 2:00 pm. This free family program includes guided hikes, ranger-led crafts, fungus themed games, and even a costume parade! See below for a full schedule of events.
10:30am- Cooking with fungi (dough making)
11:00am- Mushroom identification hike
11:30am- Fungus Among Us game
12:00pm- Ranger-led Funky Fungus craft, design your own mushroom
12:30pm- Costume Parade-wear a costume and get a mushroom bandana!
1:00pm- Mushroom scavenger hunt hike
Junior Explorer is a free family-friendly program at The Parklands that is open to all age groups with activities geared toward pre-k through 12 years old. This program is a drop-in style event that explores a different nature topic each time. Join Parklands Interpretive Rangers for educational games, activities, and fun for the whole family!
Registration is not required.