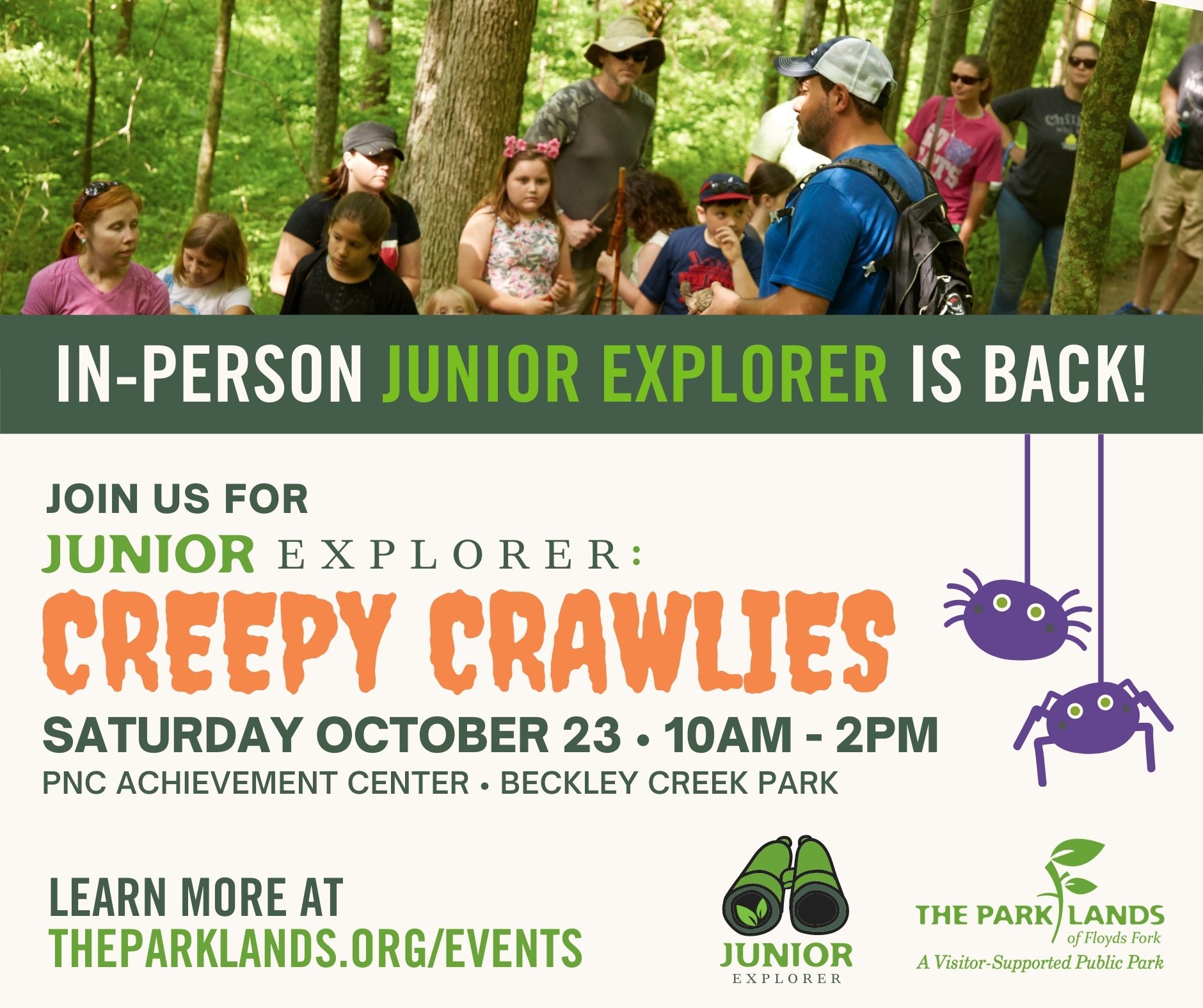 Junior Explorer: Creepy Crawlies
Beckley Creek Park
After a long hiatus, the Junior Explorer program is back and in-person! Join The Parklands Education team Saturday, October 23 as we celebrate the Halloween season by learning all about the creepy, crawly, spooky animals of The Parklands! The event will take place in and around the PNC Achievement Center in Beckley Creek Park from 10am-2pm and is open to all families. Drop-in anytime between 10 a.m. and 2 p.m. for activities including live animal presentations, spooky guided hikes, arts and crafts, and a costume contest!
Special wildlife presentations featuring Ranger Russel will take place at the Marshall Playground at the following times:
10:30 a.m.
11:30 a.m.
12:30 p.m.
Following each presentation, attendees are invited to join a hike on the Osage Orange Explorer Trail. Kids and adults are encouraged to wear a costume to earn a special prize! Weather permitting, most activities will take place outdoors. Masks are required inside our buildings.
Cost: This event is free to Parklands Members, but open to all. There is a $5 suggested donation for non-Members. Registration is not required.
RSVP on Facebook for updates leading up to the event.