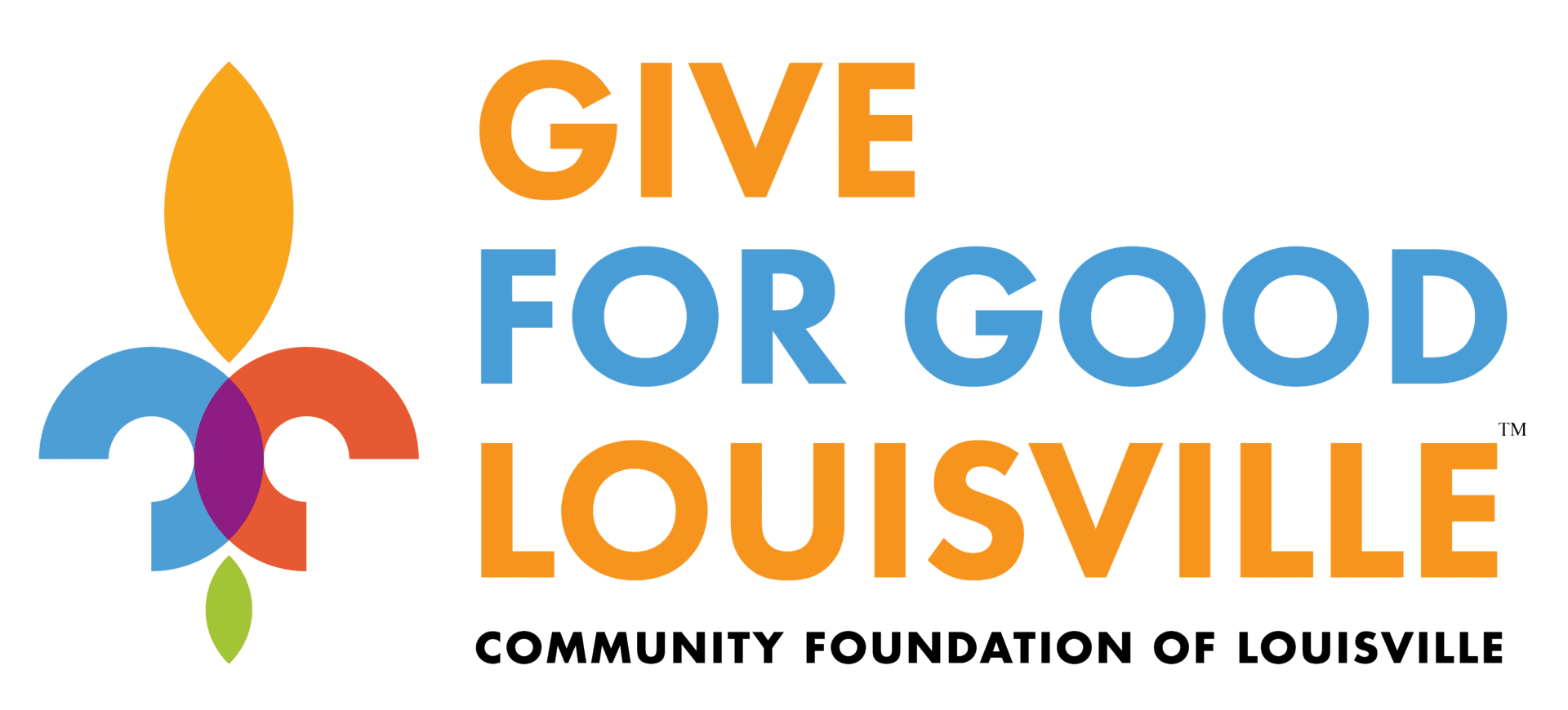 Hosted by the Community Foundation of Louisville, Give for Good Louisville is an unprecedented day of unity in the name of philanthropy. Communities from across Kentucky and Southern Indiana join forces to give vital support to 550+ participating organizations creating positive change for thousands of individuals in need.
When you donate to The Parklands of Floyds Fork through the Give for Good Louisville website on September 17, you help us win additional match and prize money, which will help us continue delivering a FREE, world-class experience for millions of visits each year!
The Parklands of Floyds Fork, named Louisville's Top Tourist Attraction in 2020 by Louisville Business First, experiences more than 3 million visits each year. Park neighbors, city-dwellers, and adventure-seekers from across the region visit The Parklands for respite, relaxation and exploration. With over 3.8 million visits in 2020, this visitor-supported public park is safe, clean, fun and beautiful for the entire community, thanks to supporters like YOU.
Your donations make it all possible:
3,825,891 park visits in 2020
78,255 trees planted since opening
17,295 Virtual Classroom participants
60 acres treated for invasive species in 2020 so native plant species can thrive
80 miles of trails for hiking, biking and paddling, including:

22 miles of water trail with 7 paddling access points
19 connected miles of the paved, fully-accessible Louisville Loop

34 public restrooms maintained to a high standard
Nearly 4,000 acres permanently preserved
4 parks open 365 days a year, free to the public
The Parklands does not receive tax-dollar support for annual operations and, therefore, we rely on your generosity to maintain, program, and further develop this extraordinary public space.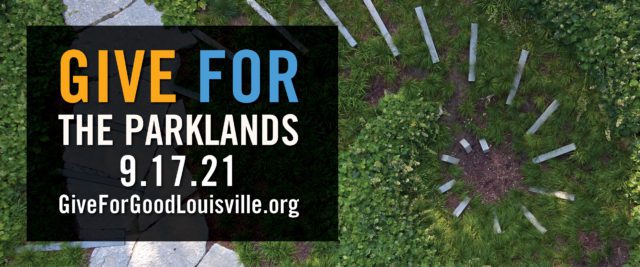 Donate to The Parklands through the Give for Good Louisville website on September 17 between midnight and 11:59 PM. When you make your donation, you are also renewing your Membership and commitment to supporting this visitor-supported public park. Your previous Membership information will be automatically linked for easy renewal.
Match Minutes
Dollars go further during pre-set match minutes. Donate at one of the following times on September 17 and your donation will be doubled!
8:45 a.m.
1:45 p.m.
5:45 p.m.
8:45 p.m.
10:45 p.m.
Each match minutes has a pool of $10,000. It is a dollar-for-dollar match on every gift up to $100 until the $10,000 runs out. Gifts above $100 receive a match for the first $100.

2022 Pavilion Rental Giveaway
Everyone who donates to The Parklands on September 17, 2021, will be entered for a chance to win a 2022 rental of the scenic Ogle Foundation Woodland Pavilion in Broad Run Park, just a stone's throw away from amenities like the Moss Gibbs Woodland Garden, playground, sprayground, Louisville Loop and other trails. The winner will be randomly selected and notified the week of September 20, 2021. The rental is good for a four-hour rental of the Ogle Foundation Woodland Pavilion from March through October in 2022.
#WhyIGive
The Give for Good donation page is not active until the week of September 13. In the meantime, you can help spread the word by sharing our social media posts. You can go a step further by participating in the #WhyIGive campaign. By participating in the Give for Good Louisville #WhyIGive campaign, you could be randomly selected for a $250 grant to your favorite, local nonprofit organization (hopefully us!) during the giving day on Friday, September 17, 2021.
Give for Good Louisville will also randomly select submissions to feature on the Community Foundation's social media channels leading up to the giving day.
Share your #WhyIGive story here.
Spread the Word
Once you make your donation on September 17, help spread the word to others by sharing on social media using #GiveForGoodLou.