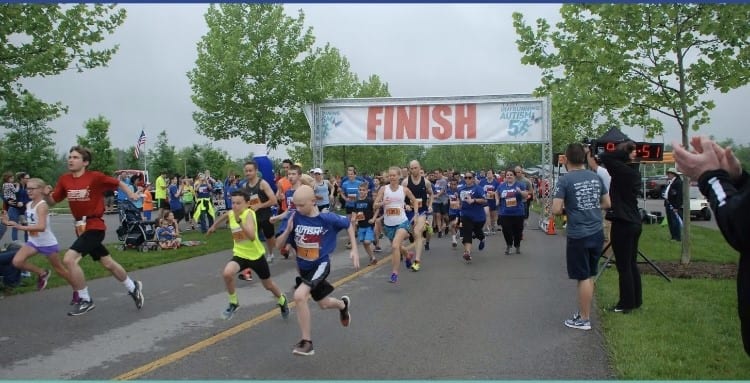 FEAT of Louisville 5K Run/Fun Walk
Beckley Creek Park
FEAT of Louisville's 16th Annual Outrunning Autism 5K 2021. 
Each year FEAT of Louisville's Outrunning Autism has over 1,300 dedicated people participate and help raise funds. We know many of you have been stuck at home and feeling the stress of events surrounding the Coronavirus. Exercise can help boost our mental state as well as our physical health. Our plan is to have a live event, if the CDC recommends that this event not happen live then everyone's registrations will automatically turn to a virtual event. There will be no refunds.
Autism is the fastest-growing serious developmental disability in the US with 1 in 68 children diagnosed, FEAT of Louisville is growing to meet the ever increasing needs of our families. FEAT's mission to ease the autism journey is one that will never change in concept but only in our ferver to get more accomplished.
Our strength as a community is powered by love and built on the commitment of individuals like you. Start a team, join a team or do it on your own. Run, walk and fundraise with your family to enhance the lives of local families living with autism.
VIRTUAL RACE DAY INFORMATION
Enjoy your run or walk  anywhere YOU want! Complete the race YOUR way. Sidewalks, paths, treadmill–make this race your own! Want to run with a stroller or your pet? Do it! Post your virtual race photos on Facebook and Instagram so we can celebrate with you.
Created for families by families, FEAT (Families for Effective Autism Treatment) of Louisville is dedicated to easing the autism journey through ongoing support, education and programs.
FEAT of Louisville was founded in December 1999 by a group of parents searching for answers to their children's complex medical problems and educational needs. FEAT is a non-profit organization that actively supports and funds autism programs for the entire family.